Products
Metalunic - The all metal external venetian blind from Griesser
Description
The Metalunic external venetian blind is often encountered in everyday practice. It can be tilted not only manually but also automatically in every height setting. The safety locking device makes things difficult for intruders.
Discover Soft-Closing: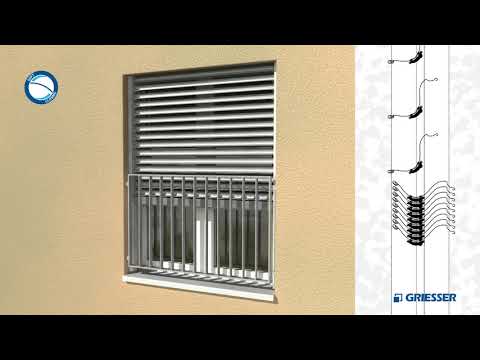 Documents
Brochure External Venitian Blinds

Metalunic

Technical data sheet Metalunic V

Embedded guides for thermal insulation systems

Short manual External venetian blinds

Operating instructions Metalunic V

Short manual Covers

Short manual Cranks

Short manual Connection technique

Wind fact sheet -DE- External venetian blinds

Gesamtenergiedurchlassgrad

Technisches Datenblatt Abdeckungen

EPD Environmental Product Declaration Metalunic

SuPIM Sustainable Products Information Module - Metalunic V

EC Declaration of Conformity Metalunic V

Declaration of Performance Metalunic V

Corrosion classes External venetian blinds

Protect Plus
Please select a group in order to display the associated CAD files.